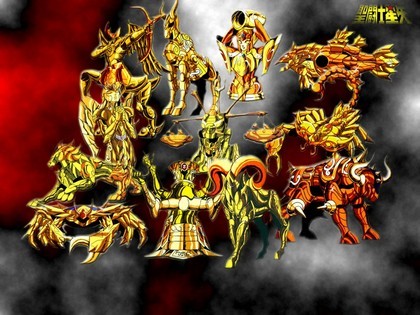 Pascal: "M, quel est ton sign astrologique?"
Me : "Mon sign astrologique est verseau"
Pascal: "ah the water bearer"
Stephanie: "M, quel est ton ascendant?"
Me : "hmm... qui est qu-ce ascendant?"
So I went home and did some research on this thing called the ascendant of my zodiac. The ascendant or the rising sign it's apparently the zodiac that shape your personality. The Zodiac ("Circle of Animals") is the name given to the band encircling the earth on either side of the ecliptic, the Sun's path. but the ascendant is something that gives personality to your zodiac, otherwise everyone who are born under the same zodiac will be identical. So after some research, here's the ascendant definition:
The Sign rising over the horizon at the time of your birth is the Ascendant, or Rising Sign. This changes every two hours, approximately. Even twins born as little as five minutes apart could have different ascendants, which would make a real difference in their horoscopes and so in their personalities.
And I did put my details to find out what is my ascendant, apparently I am aquarius with scorpion personality. Now I am scared of myself after reading the description. I sounds like a nasty person. X( It says:
Your psychological nature is bilious with aggressive impulses that spur the transformation of your being and of any situation you are involved in. You are constantly struggling to assert yourself. You cannot refrain from testing others with cutting remarks, not because you want to hurt them, but because you want to know them better through their reaction; life and the feeling of aliveness are experienced through rebellion and tension. Your aggressive attitude may equate with sly inquisition as often, you remain silent, introverted and secretive, mulling over turbulent thoughts in the depths of your mind, leaving others puzzled by your quite strange behaviour.

With this Ascendant, you come across as secretive, powerful, dominating, enduring, intuitive, assertive, charismatic, magnetic, wilful, daring, clear-sighted, passionate, creative, independent, vigorous, generous, loyal, hard-working, persevering, indomitable, possessive, shrewd, stubborn, ambitious, instinctive, tenacious, sexual, sexy, proud, intense and competitive. But you may also be aggressive, destructive, stubborn, anxious, tyrannical, perverse, sadistic, violent, self-centered, complex, critical, cruel, nasty, jealous, calculating, vulnerable and dissembling.
But then again, it's just repeating some adjectives there.***